Giant Black Swan Ride-On Float
Toys & Floats
A Giant Black Swan Ride-On Is Truly Something Out Of A Fantasy!
This mystical pool float will make your backyard swim feel like a moment of magical fairytale. Measuring 79" long and 45" tall, this giant pool float is perfect for casual floats with a friend or simply relaxing in paradise on your own. This float is constructed of durable vinyl material to allow you to get the most of your summer pool time.
The unique design features wings and a tail, and as well as an elegantly swopping neck that features dual handles so you can float comfortably all summer long. The black material will keep you warm while you soak in the pool.
Features:
Measures 79″ L x 73″ W x 45″ H
Holds 2 people
Clear top half, black lower half
Built-in handles
Constructed from heavy-duty vinyl
Product Specifications:
Length (Inflated): 73″
Width (Inflated): 45″
Height (Inflated): 79″
Maximum Weight Capacity: 375 lbs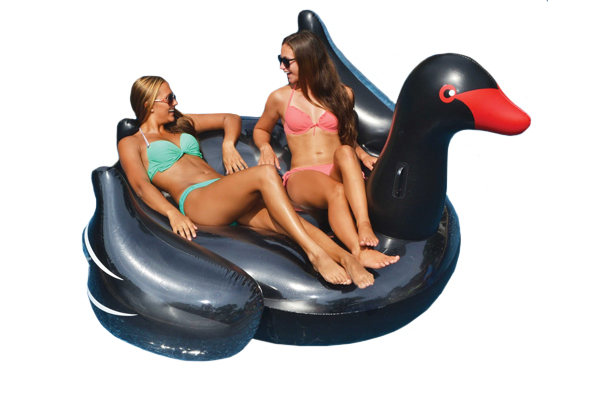 TOY-90628