Giant Flamingo Ride-On Float
Toys & Floats
The Giant Flamingo Ride-On Will Surely Get Attention From Onlookers!
This incredibly colourful and fun float has enough room to fit up to 2 adults as you casually soak up some sun on a warm summers day. Though the size is almost obnoxiously large, the float itself is actually very graceful as it floats in the pool. Built with durable vinyl construction, you're sure to get a flock of good summer soaks in with this comfortable and exciting float. If you're looking for a tropical addition to complete your backyard oasis, look no further than the Giant Flamingo Ride-On pool float from Swimline.
Limited stock available!
Features:
Measures 78″ L x 76″ H x 58″ W
Recommended for ages 6+
Constructed from heavy-duty vinyl construction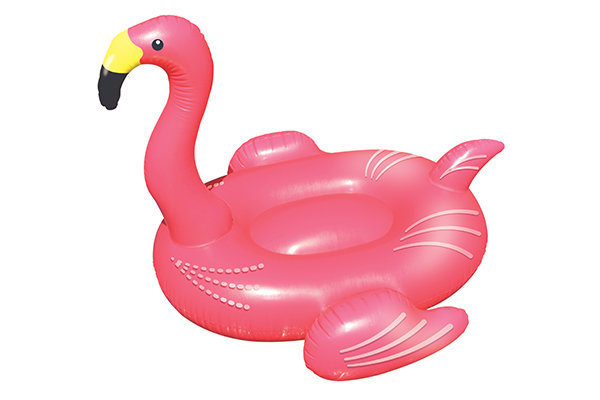 TOY-90627