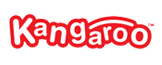 Sizzle In The Sunshine With The Sunny Side Up Giant Fried Eggs Pool Float!
Relax and sizzle at the beach, lake, pool, or river on the giant fried egg float. This inflatable Giant Fried Eggs float is an impressive 63″ and is made from heavy duty, durable, long-lasting vinyl. Lounge sunny side up this summer with the Giant Fried Eggs Pool Float.
All Kangaroo brand pool floats are made from the highest quality, heavy duty 0.25 mm vinyl – 0.05 millimeters in thickness more than the industry standard! This prevents punctures and other damages to your new pool float and ensures a long lifespan.
The giant fried egg float is over 5 feet long, providing ample room for up to 2 riders to enjoy at once!
Features:
Measures 63″ size
Strong, durable, lasting vinyl
Easy to inflate, deflate, store, and pack