Giant Giraffe Ride On
Toys & Floats
Lounge Around On The Adorable & Durable, Giant Giraffe Ride On Pool Float!
Climb on your own Giant Giraffe Ride On! Bring the safari to your pool, or with you to the beach, with the Giant Giraffe Ride On Inflatable Pool Toy by Swimline! At over 5 feet tall, this playful companion will bring fun and adventure to your pool in a BIG way.
The giant giraffe float is great for both adults and kids. The whole family will enjoy hours of fun with this lovable creature.
Features:
Measures 96″ x 65″ x 63″ when inflated
High quality, thick and durable welded PVC construction
Giraffe design creates exotic safari fun
Dual grab handles on the giraffes neck aid in user stability
Stabilizer chambers on the sides will keep the float upright
Can handle up to 180 lbs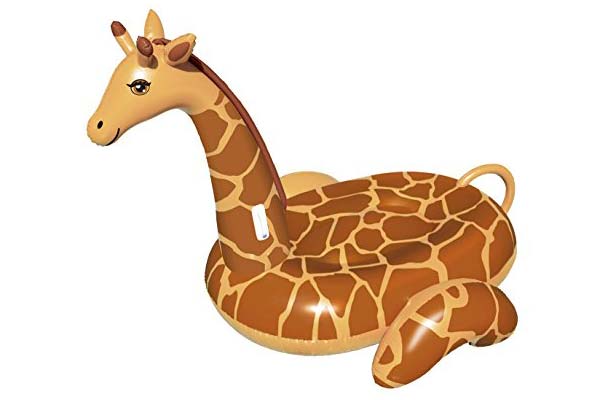 TOY-90710