Giant Island Float
Floats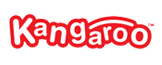 The Giant Island Float Is The Epitome Of Fun In The Sun!
Party or relax at the beach, lake, pool, or river with the Giant Island Float. Enjoy a drink under the shade of the palm tree or read a book without the glare of the sun. You can have the best of both worlds with this Island Float, your feet in the water and no sunburns!
Features:
Measures 50″
Strong, durable, lasting vinyl construction
Easy to inflate, deflate, and store
TOY-10169
** Prices reflect in-store pick up only. Taxes extra.