Giant Swan Ride-On Float
Toys & Floats
The Giant Swan Ride-On Is The Most Elegant Way To Float!
Constructed of heavy duty vinyl material that measures 75" from tail to beak and 48" from wing to wing, this life like float is the perfect retreat to enjoy when lounging on your own or riding and having fun with your friends. The built in handles are on either side of the neck to give you stability while you float making it feel like you own you're very own swan. This incredible design features life like features including wings, tail, beak, neck, head, and a regal facial expression.
This stunning float has now been redesigned with 2 built in cup holders.
Features:
Measures 75″ L and 48″ W
Capacity: 140 lbs.
Made from durable and heavy-duty vinyl
Recessed seating area
2 built in cup holders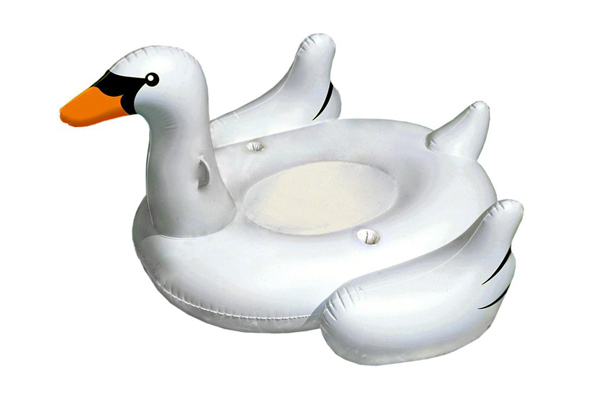 TOY-L90621CHH