Splash Divers
Toys & Floats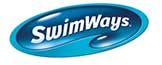 Hatchimals Splash Divers Will Be Your Child's Favourite Underwater Toy!
Go on an underwater adventure with Hatchimals Splash Divers pool toy! Toss the egg into the pool and watch the characters spin as they rise to the surface. The egg opens when it hits the bottom of the pool, releasing three of your favourite Hatchimals characters: Draggle, Narwarbler, and Penguala! Kids can develop their underwater swimming skills as they dive after the characters or, they can hold their breath underwater as they watch the characters ride to the surface.
Play with these adorable characters in the pool, bathtub, and on dry land too. To re-hatch, simply place the dive toys back in the egg, close the sides, and throw the egg back in the water again. Who will you hatch? Each pack includes one egg and three characters.
Features:
Recommended for ages 5 and up
Toy includes 1 egg & 3 characters
TOY-6044814