Hayward Cupro Nickel Heater
Propane Heaters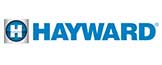 No Need For The Sun's Power With A Hayward Cupro Nickel Heater!
The Hayward Cupro Nickel Heater is as high in performance and efficiency, as they are low in maintenance and cost. The advanced direct-spark technology and outstanding dependability of a Hayward Heater lets you warm up your pool or spa and still keep your fuel costs down.
Haywards most advanced technologies have been incorporated into each of the Electronic Hayward heaters. Extend the warmth of your hospitality with the addition of a fuel-efficient, digitally precise system that will transform the element of water into an element of pure enjoyment.
Features:
Stainless steel burners
Corrosion-resistant Finn Plate heat exchangers with cupro nickel and Fire Tile combustion chambers
Choose from propane or natural gas operation
Available Sizes:
150,000 BTU
200,000 BTU
250,000 BTU
HTR-H150ED2C