Hayward Max Flo XL
Inground Pool Pumps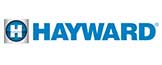 Hayward Max Flo XL Pool Pumps Are Dependable, Durable & Do The Job Right!
The Hayward Max Flo XL combines advanced hydraulics and the latest conveniences. Such as, 1 1/2″ x 2″ union connections while delivering incredible economy and performance for both new pool and aftermarket installations. The Hayward Max Flo XL is the perfect variable speed pump for your inground pool. This pump features a series of high technology self-priming functions that combine performance, dependability and value with durable construction.
Designed for pools of all types and sizes, XL features 1 1/2" x 2" union connections to match a variety of plumbing configurations. As well as, a cam and ramp strainer cover that seals with less than a quarter turn. The Max-Flo XL is an ideal choice for both new construction or as a replacement pump.
Features:
1.5 HP
Advanced hydraulics for increased efficiency and priming ability
All models include 1 1/2″ x 2″ union connections for quick and easy set up
Extra leaf holding capacity basket extends time between cleanings
Perfect for inground pools of all types and sizes
Sale Price
$1169
Regular Price - $1239
PMP-SP2303VSP