Hayward VS Super Pump
Inground Pool Pumps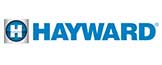 Hayward VS Super Pumps Make Pool Maintenance More Efficient & Reliable!
The Hayward VS Super pump is one of their best selling pumps because of its efficiency, power, and cost savings. The Super Pump VS has been designed to provide energy savings thanks to the Variable Speed option which allows you to control the power output at any time. If the pool is particularly dirty and you're using your vacuum, turn the power up. When you're casually floating and want a relaxing lazy river, turn the power down. Save up to 80% on energy costs in comparison to traditional single-speed pumps. Enjoy quiet operation any time of day or night thanks to the totally enclosed fan cooled motor that provides un-compromised reliability.
Features:
Haywards best selling super pump
Energy Star Certified
Full programmable digital interface
Cabana Club Members receive Special Discounts.
Not a Member? Sign up here.


Sale Price
$1169
Regular Price - $1259
PMP-SP2603VSP