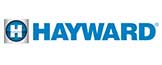 XStream Size For An XStream Clean!
Once you see the new Hayward XStream CC100CAN Cartridge Filter, you'll be hooked. Its massive size and incredible performance mean years of trouble free filtration. It has an extra large capacity for dirt and debris and a quick-release, high-capacity air relief valve. But size isn't the only thing this filter's big on. The Xstream Filtration makes daily operation and servicing more convenient than ever before. Convenience where it counts.
The Hayward XStream Cartridge Filter is for above ground/onground pools. Designed specifically for the rigors of above ground filtration. Engineered for easy use with flexible or rigid plumbing.  Sleek, flush mounted pressure gauge. Simple look, without all the clutter. Quick release, high capacity air relief valve. This configuration is designed for optimum water flow and efficient filtration.
Glass reinforced, non-corrosive Permaglass XL™ filter tank will provide years of trouble-free operation. You can use this cartridge filter season after season. Easy-Lok™ ring design allows quick access to all internal components in a single turn. All conveniently designed to make your life easier. Unique safety catch prevents over-tightening of the lid and efficiently secures the filter for high performance operation. Safety catch is just another added feature to ensure years of use and durability with this product.
Features:
Designed for rigors of above-ground filtration
Longer more efficient filter life; Cleans less often
Glass-reinforced, non-corrosive PermaGlass XL filter tank
Easy-Lok ring design
Large Filter Body, makes for equal distribution of debris
Available in 100 & 150 Sq. Ft sizes
Sale Price
$349
Regular Price - $389
FLT-CC150CAN