HTH Pro Series Leaf Rake
Pool Accessories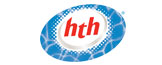 Keep Your Pool Immaculate With The HTH Pro Series Leaf Rake !
The HTH Pro Series Leaf Rake features a deep net to scoop detritus from your pool floor. The construction of the HTH Pro is designed for durability and precision, providing the ultimate clean.
Features:
Aluminum easy clip handle
Designed to cover large surface area
Aluminum reinforced frame design
Handled to make net emptying easier
Product Specifications: 
Colour – Grey, Blue
Assembled product weight- 0.79 Pounds
Dimensions: 8.10″ x 16.10″ x 6.30″
ACC-4404
** Prices reflect in-store pick up only. Taxes extra.