Insta-Test 4 Free Chlorine Test Strips
Water Testing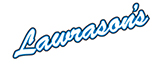 Insta Test 4 Free Chlorine Test Strips Tell You Your Water Chemistry In Seconds!
Insta Test 4 Free Chlorine Test Strips are an easy way to check your waters chemical balance. These testing strips are used throughout the season to ensure safe and clean swimming water for you, and your guests. The Insta-Test Test Strips will check your pool water for Free Chlorine, Alkalinity, Cyanuric Acid (stabilizer), and pH in just a matter of seconds!
These test strips are specifically designed for testing swimming pool water. The stripes come in a pack of 50 so you can always make sure you're water is safe to swim. The convenient close cap bottle top allows you to secure the strips so they don't get wet. With these strips, it's as easy as dip and read!
Features:
Just dip and read
Measures for Free Chlorine, Alkalinity, Cyanuric Acid (Stabilizer) and pH in seconds
Specifically for swimming pools
50 Test strips included
CHM-28514E00