Inter-fab Inground 3 Step Ladder
Steps and Ladders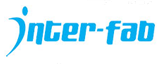 The Inter-Fab Inground 3 Step Ladder Is A Stylish, Economical Choice!
The Inter-fab Inground 3 Step Ladder is the economical choice for homeowners who desire the safety and convenience of a 3 step pool ladder. This ladder comes standard in stainless steel with three steps, including a slip resistant top tread and two rubber bumpers to protect your pool walls. Designer Rails are configured to fit anchor sockets of Traditional rails: "Form Follows Function."
Features:
Durable and long lasting .049" wall stainless steel construction
3 steps included
Available in Camelback style for up charge
Ladder extends 6 1/2″ inches from pool wall
Anchors and Escutcheons sold separately
3-Year Warranty
Sale Price
$279
Regular Price - $319
LDR-L3E049PW
** Prices reflect in-store pick up only. Taxes extra.