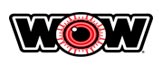 The Island Table Doubles As A Floating, Portable Picnic Table!
The Island Table Float can be used by 1-4 people on land or water. It is great for using in your swimming pool, as a river float tube, or for just relaxing at your favourite body of water. You can also deflate it and take it with you on the boat to your favourite sand bar. Your own portable picnic table comes with a built in cooler, with a draining port, and a recessed cup holder on each seat.
Grab some friends for a game of cards, or just hang out and chill. The WOW Island Table also comes with an anchor bag and rope if you want to stay in one place.
Features:
Measures 104″ x 25″ x 264″
Holds 1-4 people
Maximum capacity: 880 lbs
Comfortable high backrest with straddle seating
Large table top with central cooler that includes drainage port
Built-in cup holder on each seat
Heavy duty PVC construction
ACC-142010