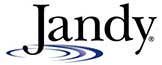 The New Jandy JXi Heater Features Unparalleled Technology!
The all new Jandy JXi Propane Pool Heater features unparalleled technology that makes the JXi a top pick for professionals and pool owners everywhere. This high-efficiency heater will keep your pool comfortable in the summer and warm during the chilly spring and fall seasons, allowing you to get more use out of your pool and for less the cost of a non-efficient heater.
This heater is available in both natural and propane gas models in three sizes: 200,000 BTU's, 260,000 BTU's, and 400,000 BTU's. This powerful heater is compact with only a 2′ x 2′ footprint, making it perfect for just about any equipment pad. Controlling the JXi will be a breeze with the AquaLink compatible Digital Interface.
Features:
Energy-efficient: 83% thermal efficiency rating and low-NOx design surpasses strict DOE energy efficiency requirements
Ultra-Compact Lightweight Design: Easy to store, transport, and install, the JXi is 38% lighter with a 28% smaller footprint
Flexible Installation: 180° rotatable top so you never need to rotate headers
Versa Plumb®: Installation in the Versa Plumb system reduces plumbing costs and increases energy efficiency, all using the smallest footprint available. Sweep elbow included in all JXi models
Easy Replacement: 3-port header for easy plumbing and drop-in replacement of MasterTemp, Max-E-Therm, and Jandy Pro Series heaters
Owner's Manual Quick Start Guide
Sale Price
$2079
Regular Price - $2299
HTR-JXI200P