Kickboard – Shimmer & Shine/Paw Patrol
Toys & Floats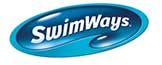 Kids Love To Race Around The Pool With Their Favourite Characters!
The Swimways Kickboard – Shimmer & Shine/Paw Patrol for kids is made of sturdy, buoyant foam and features vivid, high-intensity graphics on the top surface of the board. This kickboard is great for everyday fun at the pool, and during swim training practice to help encourage new swimmers.
Features:
Rigid fiber-clad construction
Dimensions: 17.25″ x 11″ x 1.5″
 Sold individually
Recommended for kids age 5 and older
TOY-6044617
** Prices reflect in-store pick up only. Taxes extra.