LED Birthday Cake Island
Toys & Floats
Make This Birthday One To Remember With The LED Birthday Cake Island!
It's your birthday – celebrate with the ultimate pool float, the all new LED Birthday Cake Island Float from Swimline! The unique removable candle in the middle comes complete with an LED light, to "light" up your special day. Plus, this cake is fully backed with enough room for up to 3 swimmers to party on at a time!
Please note that the candle requires 2 CR2032 batteries for use (not included).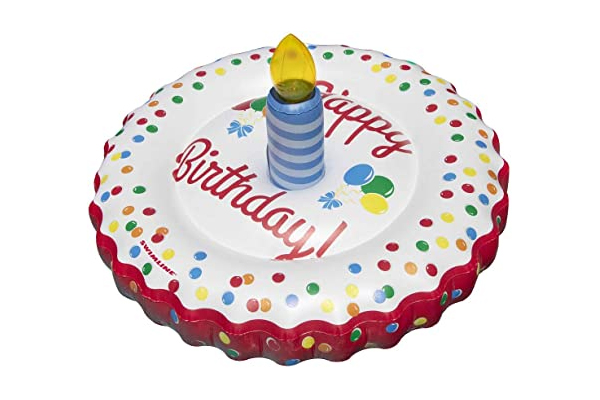 TOY-90568