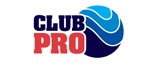 Liquid Chlorine Has Been Used In Pools For Decades & For Good Reason!
INDIVIDUAL LIQUID CHLORINE REFILLS ARE AVAILABLE AT CURBSIDE PICKUP. WE ARE PROVIDING REFILLS INTO YOUR APPROVED CONTAINERS (10L). NEW JUGS ARE ALSO AVAILABLE FOR PURCHASE, PLUS THE REFILL.
Liquid Chlorine has a higher concentration of available chlorine than other products used for daily chlorination. This fast-acting liquid kills nearly all living microorganisms, bacteria, and contaminants. With this form of Chlorine, you can clear your cloudy pool water fast, while also helping to control algae.
Liquid Chlorine is often a less costly option, but the quality still remains high. Pool owners are able to utilize refillable containers when purchasing chlorine; which has proven to be quite convenient. There is no such thing as "dissolve time", as this efficient product is already in liquid form. In addition, this liquid is non-scaling and leaves no residue, a win-win for pool owners everywhere!