Mr. Ray's Dive Game
Toys & Floats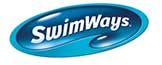 Pick Up Dory & Her friends With Mr. Ray's Dive Game from SwimWays!
Toss the baby Dory, Nemo, Pearl, Sheldon and Kathy Dive Characters into the pool and then swim to catch them with the Mr. Ray net. Each character floats at different depths, adding to the fun of catching the characters. Mr. Ray's Dive Game is also great for swim training practice as it encourages young swimmers and builds their confidence in the water through interactive play.
Features:
Each pool toy set includes 6 pieces – one net and five characters
Each set is sold separately
Recommended for kids age 5 and older
TOY-6038833
** Prices reflect in-store pick up only. Taxes extra.