Navigator Pro (Concrete)
Suction Side Pool Vacuums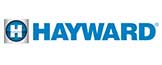 Concrete Navigator Pro Pool Cleaners Provide Easy, Effortless Cleaning!
The Navigator Pro (Concrete) features exclusive SmartDrive® programmed steering. The cleaner moves silently in a predetermined series of turns for a more thorough cleaning. Powered by an existing filtration system, pool owners do not have the expense of an energy-consuming booster pump. Suction cleaners are ideal for pools located in desert and tropical climates.
Equipped with cleaning requirements for fine particles of dirt, small leaves and twigs. They can be installed through the skimmer, or on a dedicated line in less than 15 minutes. The Hayward® Leaf/Debris canisters are designed with the pool professionals in mind!
Features:
Exclusive SmartDrive programmed steering efficiently cleans any residential pool
Advanced Suction Technology uses the pool's existing filtration system
Silent Operation – No pulsating hoses or noisy parts, for a peaceful pool environment
Easy to use connects in less than 10 minutes to skimmer or suction por
Extra-large basket or bag traps leaves and debris before they reach the filter system
Superior design ensures that water will always bypass debris and maintain proper water flow to pump
Easy-open lid provides quick access to basket
Lexan see-through construction lets you see when basket needs cleaning
Sale Price
$469
Regular Price - $519
ATC-PC925ADC
** Prices reflect in-store pick up only. Taxes extra.