NXT Step
Hot Tub Steps and Rails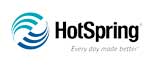 Compliment Your HighLife Hot Spring Spa With The NXT Step!
The NXT Step offers a modern, sleek design that pairs perfectly with any highlife line model. The inspiration for the step comes from the two tone Everwood HD step that creates a distinct stepping area. The NXT Step is unique with embossed polymer end caps, and tread inserts that match the design that echo the feel of the Highlife models. These steps offer sleek angles, and a clean design that includes the natural wood feel as seen in the cabinet panels.
Features:
Two tone colour scheme
Perfect for pairing with any highlife models
Modern, sleek, design
Available Colours: Teak, Mocha, Monterey Gray
Dimension: 32.5″L X 22.25″W X 15″H
** Prices reflect in-store pick up only. Taxes extra.