Nylon Covered U-Seat
Toys & Floats
The Nylon Covered U-Seat Is The Best Seat In The Pool Or Lake!
The Nylon Covered U-Seat by Swimline is a sturdy and comfortable pool seat that will allow you to float in the upright position. The seat is covered in a fade-resistant nylon fabric that is soft and comfortable against your body. This seat also includes a cup holder and a head rest to help floaters achieve ultimate relaxation.
Lay back, relax and let the waves keep you cool with the refreshing fabric covered U-Seat inflatable swimming pool chair. The nylon covering of this u-shaped pool seat makes this inflatable almost indestructible! The super comfortable, supportive backrest includes a cup holder to hold a thirst-quenching beverage on hot summer days.
Take a refreshing ride on the extra durable and exceptionally comfortable Nylon Covered U-Seat!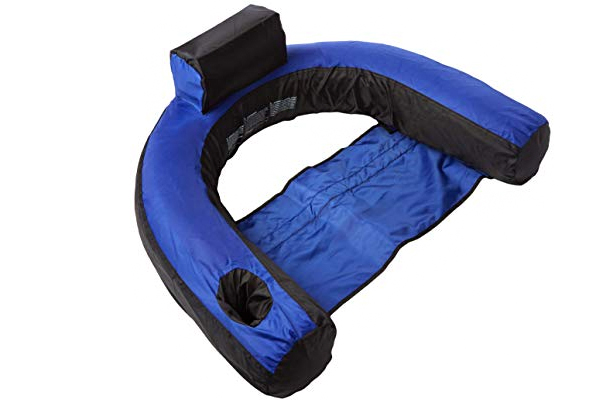 TOY-90465