Oasis Inground Drop In Step
Steps and Ladders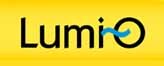 Look No Further Than The Oasis Inground Drop-In Step With Rails!
The shell design provides a safe, sturdy, and stylish way to enter your pool this season. This easy solution for inground steps is the cost effective solution to providing the most durable and resilient entry/exit system for your pool. Durable handrails provide a touch of beauty while also adding to the safety of the slip resistance treads and corners featured on each step. Designated openings provide the opportunity to water to flow freely throughout the steps to ensure no buildup underneath the steps. This step requires the use of sand to hold the step in place (sand not included).
Product Specifications:
Height: 33″
Front: 53"
Back: 39"
Weight: 80 lbs.
Capacity: 400 lbs.
Sale Price
$799
Regular Price - $899
STP-5445SSB
** Prices reflect in-store pick up only. Taxes extra.