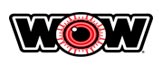 The Octo Island Is Ideal For Hanging Out At The Pool Or Lake!
Actually, it's great at any body of water where you want to relax with some friends. The Octo Island has a large table with a central cooler that easily holds 24 cans of your favourite beverage. Each seat includes a cup holder and has high sturdy backrests to lean against. Because of the large central table, the Octo Island remains just as stable with one person on it as it does when 6 people are on it. There is also a grommet included for tying off.
The Octo Island includes everything you need for a get together on your favourite body of water.
Features:
Measures 117″ x 117″ x 23″
Holds 1-6 people
High backrest for comfort with straddle seating
High central table top with built in cooler and drainage port
Table top cooler can fit 24 cans of your favourite beverage
Built-in cup holder for each seat
Heavy duty PVC construction
ACC-152010