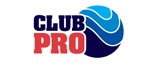 Maintain Your Pool Heat This Season With An Oval Solar Blanket!
A Solar Blanket, also known as a solar cover, is one of the best ways to keep your pool water warm this summer, without constantly having to start up your heater and waste expensive hydro. For the best results, cut the cover to your pools shape so it completely cover all corners, edges, and steps.
Solar blankets are an incredible way to warm your pool water by maintaining the temperature and added heat from the sun, decreasing chemical costs by retaining the water under the cover, decreasing hydro but not having to use your heater, and extending your swimming season. As long as you have sun, you can have fun!
Our oval solar covers are available in size Heavy (8 mil).
Manufacturer Part Numbers: TS3B1224OV, TS3B1530OV, TS3B1632OV, TS3B1833OV, TS3B2143OV, TS4SB1224OV, TS4SB1530OV, TS4SB1632OV, TS4SB1833OV