Paradise Spa Vac
Hot Tub Maintenance
The Paradise Spa Vac Is An Easy-To-Use Suction Vacuum!
The Paradise Spa Vac is one of the fastest and most efficient hot tub cleaners available on the market. This small, yet powerful cleaner, is ready to use right out of the package with no charging or batteries required. The spa vac uses suction to pull dirt and debris into the clear chamber where it captures the dirt and allows clean water to drain back into the hot tub.
Directions For Use:
Step 1: Simply place your thumb over the end cap hole and place your sp vac into the pool/ spa water;
Step 2: Glide over dirt and debris, release thumb from the end cap;
Step 3: Watch dirt and debris easily suction into the clear polycarbonate chamber;
Step 4: Once the suction stops, pull the spa vac out, twist the removable head off and empty the contents;
Step 5: Rinse out the filter area, and you are finished!
Features:
Self-contained spa vacuum
No puping required
No batteris required
Light and Portable
Hook up to water, not neccessary
Aluminum telescopic pole extends to maximum of 7′ to get to those hard to reach places
Easy to use
Filter system traps 99.9% of all debris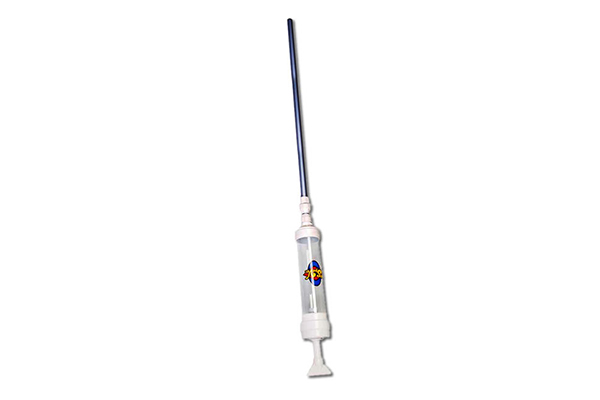 ACC-NPSV12