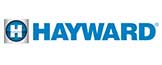 New From Hayward Is The Penguin Automatic Pool Cleaner!
The new Hayward Penguin Automatic Pool Cleaner, for above ground pools, is designed to clean the bottom of all sizes and shapes of above ground and on ground pools, automatically! This adorable little critter operates off of the pool's existing filtration system and features the exclusive SmartDrive® program steering, so it won't miss a spot.
The Penguin Automatic Pool cleaner comes with 3 faces that can be easily changed out; choose from the blue tie, yellow tie or pink tie to suit your taste! Please note that this cleaner is not to be used on any soft sided above ground pool.
Features:
Patented SmartDrive programmed steering system ensures the entire bottom of the pool is cleaned quickly and completely
Installs in less than 10 minutes, without tools
Unique turbine/gearing system provides constant balanced water flow assuring quiet operation and gentle movement across the pool bottom
Improves water circulation by pulling water from the pool bottom as it moves
Advanced, contoured head design allows the cleaner to complete the steering pattern in minimal time
Deluxe bumper ring minimizes friction for easy movement away from walls and resumption of the programmed steering pattern
Slotted santropene shoes for quick turns
Includes 32 feet of hose to adequately clean a 24 foot round pool
Product Warranty: 1 Year Manufacturer's Warranty.
ATC-PC100
** Prices reflect in-store pick up only. Taxes extra.