Pentair IntelliTouch Control System
Pool Automation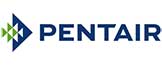 The Pentair IntelliTouch System Offers Superior Control For All Pool & Spa Designs!
The Pentair IntelliTouch Control System offers superior control of all pools and spas, including water features and lighting. The IntelliTouch System offers innovative technology with a wide range of wireless and wired control panels that are easy to program. The IntelliTouch Control System handles scheduling, pool and spa heating, filtration and cleaning.
In addition, the IntelliTouch ensures that all of your equipment operates at peak efficiency for minimum energy usage and cost. Bonus, you can take advantage of off-peak electrical rates, when available.
Features
Individual and multiple wired or wireless control device option
Uses a MobileTouch® Wireless Controller, or the option for a ScreenLogin Interface, to access your pool remotely using your smart phone.
Senses conditions that could hamper operation and alerts you to these situations
Notifications when pool or spa service is needed
Customized control using Personality Kits – the Personality Kits determine the type and number of equipments and accessories you will control
Simple and efficient three element system – power center, personality kits & system controller