Pentair Lil' Shark Vacuum
Promotions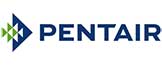 The Lil' Shark Vacuum Is Always On The Prowl For Dirt & Debris!
With the Pentair Lil' Shark above ground pool vacuum you'll be pleased to see a shark swimming around your pool. This manual pool vacuum casually swims around your pool searching for prey and once it finds it, the Lil Shark attacks to make easy work of dirt and debris. Easy install the vacuum right from the box by simply attaching the suction hose, plugging it in and off it goes. The dual band of bristles work to scrub your pools debris making it easier for the vacuum to suck up the now free debris. With the built in programmed cleaning feature, this vacuum provides complete coverage of your pool to ensure you get the deepest and most thorough clean.
Features:
Dual band of bristles: scrubs dirt while powerfully vacuuming it away
Adjustable cleaning paths for complete coverage on any aboveground pool
Vortex chamber, feature single moving parts
No assembly required, just hook to hose and go!
Sale Price
$179
Regular Price - $209
ATC-360100