Pentair Whisperflo Pump
Inground Pool Pumps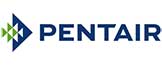 The Pentair Whisperflo Pump Is A Convenient, Self-Priming Pool Pump!
The Pentair Whisperflo pump lives up to its name. By providing a quiet, durable, and convenient method for circulating and cleaning your pool water. The pumps body is constructed of robust thermoplastic that provides the strength and durability required for long lasting wear and tear. The see through lid allows you to quickly troubleshoot in the event of low flow, and easily clean or remove any debris caught in your pumps strainer basket.
This self-priming pumps makes it trouble free when you're turning the system on and off, and you won't have a problem with flow thanks to the large 2" intake and outtake ports.
Features:
Quiet, Durable, Convenient Cleaning
Constructed with Robust Thermoplastic
"See-Through" Lid, for quick troubleshooting
Port Sizes are 2″ for better intake/ outtake flow
Sale Price
$699
Regular Price - $779
PMP-011772