Personal Pizza Island
Toys & Floats
Take A Bite Out Of Summer With The Personal Pizza Island Float!
The Personal Pizza Island float from Swimline is great for lazy summer days around the pool. Made of 12 gauge PVC, this giant island float is 70 inches in diameter and comes with 2 drink holders.
Featuring an all-around stuffed crust pillow for the ultimate in lounging comfort, this fun island float is roomy for you and a friend to enjoy in the pool.
This product includes a 30 day warranty.
Product Specifications:
Length (Inflated): 70 inches
Width (Inflated): 70 inches
Weight Restriction: 200 lbs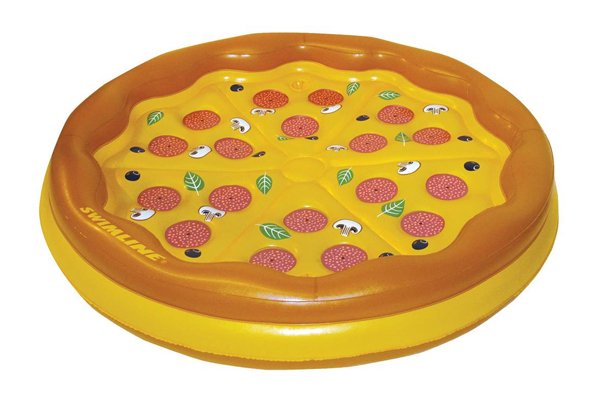 TOY-90647