Pizza Slice Float
Toys & Floats
Take A Bite Out Of Summer With The Pizza Slice Pool Float From Swimline!
This floating air mattress will make for the most comfortable and delicious summer yet. Dual cup holders help you stay in the pool longer, while the rising crust headrest provides the comfort you desire. If you're looking for something more appealing than just a piece of the pie, consider the whole pizza. The dual bungee loop connectors on either side of the float will connect to another slice of pizza float.
Eight slices will make a whole pizza pie, and is guaranteed to satisfy even the biggest appetite. Perfect for the pool or for ordering in when you're at the cottage.
Features:
Measures 72" L and 60" from crust to crust
Strong, durable, lasting vinyl
Easy to inflate, deflate, store, and pack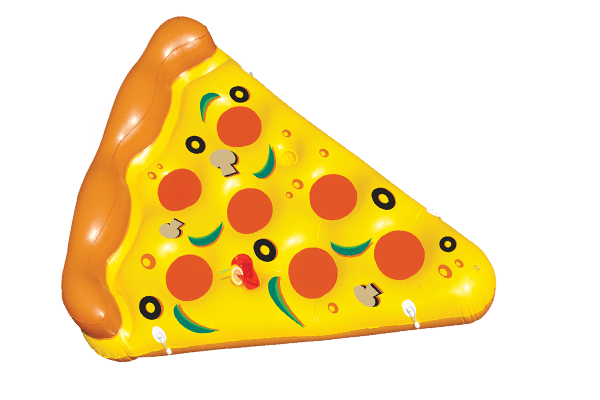 TOY-90645