Plastic Wall Brush
Wall Brushes
The Plastic Wall Brush Is Your Standard Tool For Scrubbing Pool Surfaces!
Plastic wall brush, measuring 18″/45cm, with molded plastic handle and brush back with white nylon bristles. The wall brush is used for scrubbing the walls of your pool or spa. Great in all types of pool surfaces especially in vinyl, fiberglass and painted pool surfaces. This rugged wall brush is specially molded with rounded corners and no sharp edges, perfect for use on concrete, fiberglass, or vinyl liner pools.
Thick, nylon bristles remove the most stubborn dirt & stains and outlast cheaper bristles. The wide face is reinforced with die-cast aluminum for years of use. Quick release handle fits any standard size telescopic pole.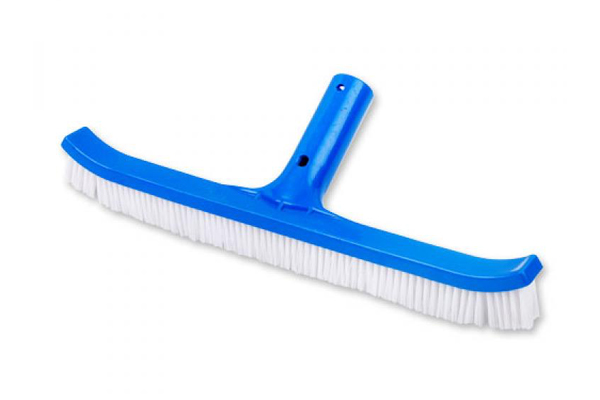 ACC-075360BU