Aluminum 5 ft – 15 ft, 3-Piece Vacuum Pole
Vacuum Poles
A Vacuum Pole That Extends Your Pool Equipment Up To 15′ feet!
This Aluminum 5′ to 15′ Vacuum Pole, in the anodized Blue colour, will clean your hard to reach places. For use with standard vacuum heads, this professional quality 3 piece vacuum pole adjusts in length from 5′ to 15′ and features an external cam constructed of high-quality anodized aluminum. This material allows for no rust or corrosion build up. This 3-piece telescoping pole has an extra-thick hand grip and two external locking cams for easy operation.
Features:
Material: anodized aluminum pole
Reduces risk of rust and corrosion
3-piece telescoping design
Extends from 5 ft – 5 ft in length
Two external locking came allow for easy operation
Can be used universally with pool brushes, leaf skimmers, vacuum heads, etc.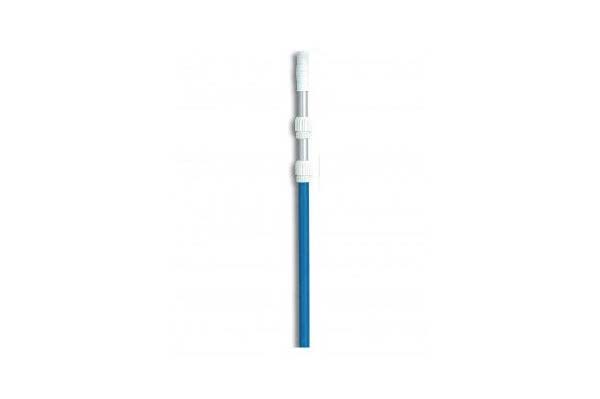 ACC-TS08315RBTBX