Polaris 280
Pressure Side Vacuums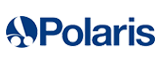 The Polaris 280 Brings You Maximum, High-Quality Performance!
The Polaris 280 pressure side cleaner will  have your inground pool sparkling in no time. This double-jet powered vacuum works harder and cleans faster to have your pool looking as good as new in no time. Thanks to the detachable filter bag, the Polaris 280 is able to capture large debris like leaves and acorns to ensure that your filtration system lasts longer. Polaris Booster Pump is required for this product.
Features:
Powered by two jets to clean your pool faster (3 hours or less)
Works in all inground shapes and sizes
Includes 31′ of feed hose to get from one end to the other
Runs off a separate booster pump
It traps large debris, such as leaves and pebbles, in its own filter bag
ATC-F5
** Prices reflect in-store pick up only. Taxes extra.