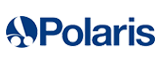 The Polaris 9350 2WD Robotic Cleaner Gets The Job Done Right!
The Polaris 9350 2WD Robotic Cleaner provides exceptional 2WD cleaning performance. This cleaner seamlessly integrates bold styling and advanced engineering, making it a smarter, faster way to clean your pool. The 9350 Sport cleans all pool surface types and scrubs the floor, steps, walls, and tile line with a pleated scrubbing brush in as little as 1.5 hours.
The Polaris 9350 2WD Robotic Sport Cleaner cleans pools up to 50′ in length. It includes a premium, compact transport caddy that can be assembled in just minutes without using any tools.
Please note that there is no extended warranty on this model.
Features:
Easy Lift System – With the touch of a button the 9350 surfaces to a desired location and waits for you to grab it, then automatically evacuates water for effortless removal from the pool.
Vortex Vacuum Technology – Keeps debris suspended for long-lasting suction and superior cleaning performance.
Easy Clean Filter Canister – debris can easily be emptied with a simple shake and spray convenience.
ActivMotion Sensor® – automatically controls robot's position at all times, allowing complete cleaning coverage without any hang ups.
Dual Cleaning Cycles – Select from floor only or floor & wall cleaning mode.
Comprehensive Cleaning – Cleans all pool surfaces – floor, walls, & tile line.
ATC-F9350
** Prices reflect in-store pick up only. Taxes extra.