PoolSkim
Wall Skimmers & Returns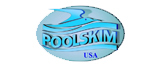 The PoolSkim Is An Award-Winning Automatic Pool Skimmer!
The award-winning PoolSkim connects to your inlet return fitting and uses the power of the water returning to the pool to create a venturi suction that draws all floating debris from the entire area of your pool; even where debris collects in dead spots!
Leaves, insects, grass clippings, hair, pollen and even dust are drawn to the PoolSkim like a magnet and collected in a sturdy nylon mesh clip-on bag.
The patented design of the PoolSkim sets it apart from most automatic pool skimmers in debris removal and durability. The PoolSkim effectively removes debris from all areas of any size pool, while improving circulation. Constructed of high-quality polyurethane and PVC pipe connectors, the PoolSkim will last season after season.
The Poolskim includes a 30 day warranty.
Features:
Attaches To The Return: The PoolSkim attaches to the return and uses the power of water coming back to the pool to create a venturi, which draws surface water, and floating debris to it like a magnet. The debris is caught in an easy to clean clip on bag
Works In Conjunction With Your Pool Cleaner: Because the PoolSkim uses the return water flow, it can work in tandem with suction Automatic Pool Cleaners halving their workload
Self-Adjusts To Water Level: The PoolSkim has a floating hat that self-adjusts to the water level, so it always skims effectively even if rain or evaporation alters the water level
Reduces Filtration System Workload: When the pump or skimmer basket is clogged, water to the pump is severely restricted which can lead to pump burnout. Even when the PoolSkim bag is full, water flow is not blocked
Flexibility: This innovative product is flexible enough to fit virtually any pool. It comes with a range of fittings allowing installation in new or existing pools. It is suitable for above ground, inground, concrete, vinyl or fibreglass pools.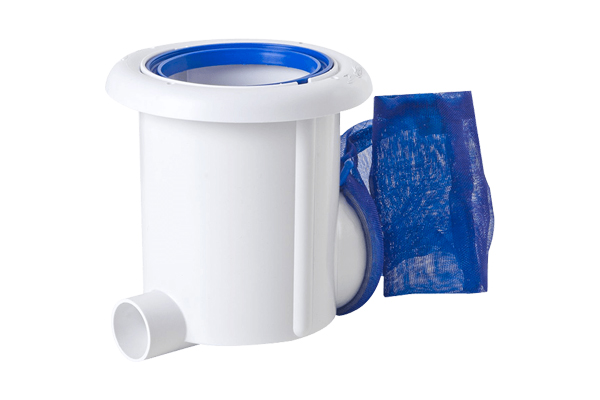 ACC-PS01
bye