Pura Vida UV Water Sanitizer
Sanitation Systems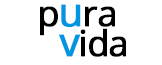 The Pura Vida UV Water Sanitizer Is A Low Cost, High Quality System!
With the Pura Vida UV System, home owners can own a high quality UV system, at a low cost, that works with any pool! The Pura Vida UV Water Sanitizer is a safe and eco-friendly water sanitation system for Inground and Above Ground pools. This system destroys micro-organisms that chlorine or salt generators cannot, keeping your pool cleaner and healthier while dramatically reducing chemical demand without the harmful by-products.
Features:
120V plug in operation
Extremely durable
Schedule 80 1.5 inch unions for easy plumbing on above ground pools
Maximum flow rate: 48 GPM
Minimal maintenance & easy installation
Can be installed vertically or horizontally
High quality, long lasting bulbs
Reduces eye and skin irritations
Easily serviceable with a minimal part list
Easy to winterize
Includes a 1 year manufacturer's warranty.
Sale Price
$599
Regular Price - $799
ACC-PS1148PV