PureLink Cell Kit
Salt Generators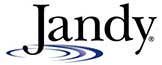 PureLink Cell Kits Ensure Consistent, Extended Operation!
The PureLink Cell Kit from Zodiac is a heavy-duty, electronic purifying system that uses ordinary salt to produce chlorine for pools. The PureLink includes an automatic self-cleaning feature, which ensures consistent operation and extends the life of the cell.
The PureLink system integrates a salt water chlorinator control system and power centre for use with AquaLink Pool/Spa Automation systems. The LCD display on the user interface offers monitoring of chlorine production, cell modes, salinity level, temperature, water flow and diagnostics. The chlorine generator electronics inside the power centre are connected with the pool circulation pump electrical source so that the electrolytic cell only operates when the pool pump is on.
Features:
3-port cell kit
90 degree plumbing flexibility, durable housing
Solid titanium plates manufactured with multiple coatings of precious metals to provide efficient chlorine production and enhanced cell life
Automatic reversing cycle helps keep the cell free from calcium buildup
Sensor integrated into third port and larger unions for easy installation
ATC-PLC140025
** Prices reflect in-store pick up only. Taxes extra.