4-In-1 Replacement Test Kit Solution
Water Testing
Regular Testing Helps Maintain A Clean Pool!
The Replacement Test Kit Solution is meant for the Deluxe Testing Kit, that keeps your pool clean and safe! This kit tests for total chlorine, pH and total alkalinity levels. This is a process that needs to be done regularly to ensure you are maintaining safe and clean water. We offer replacement solutions for the Deluxe test kits at your local Pioneer Family Pools.
This test kit is easy to use, and ideal for any home owner. Designed for spa and pool owners who have low bather loads. As well as, for those who test their water between visits from a service technician or trips to their pool supplies store. Keeping a balanced and safe pool has never been easier!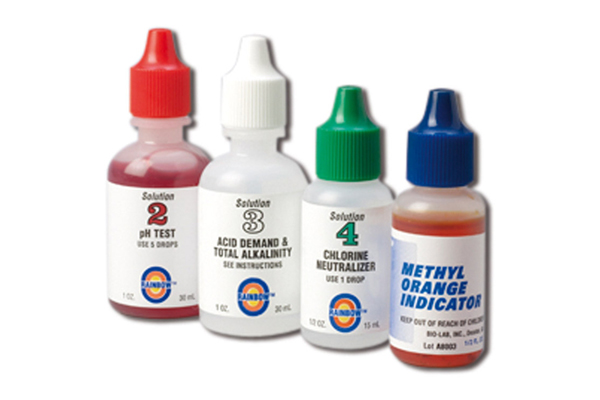 ACC-TK06CS