Resin Adjustable Deck Ladder
Steps and Ladders
The Resin Above Ground Deck Ladder Is A Quick & Easy Way To Get Into Your Pool!
This easy to install, and easy to use ladder is built with durable thermoplastic that will provide years of enjoyment for your friends and family in your backyard retreat. This three step ladder (with bottom bar) features foot pads that provide stability on the pool floor. The ladder secures directly to your deck through pre-designated holes. The large rounded handle bars offer a safe and secure entry point.
Features:
Adjustable Height: 48", 52" or 54" wall height
Step Width: 20"
Total Width: 23"
Capacity: 200 lbs.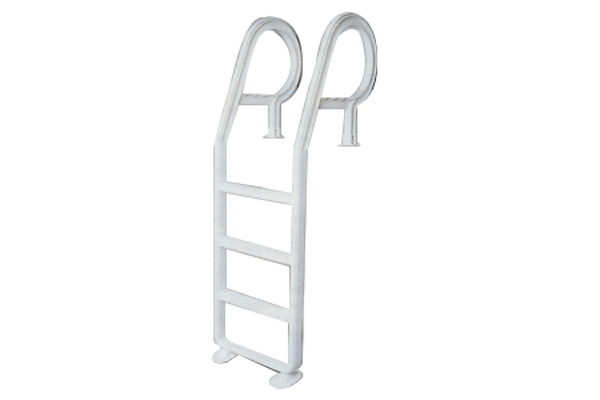 LDR-ACM41A