Rock Lobster Ride-On Float
Toys & Floats
With The Rock Lobster Ride-On Float You'll Be Swimming The Day Away!
Your little ones can rock out in style with this durable and sturdy vinyl constructed pool float. The float measures 62" long and 52" wide giving the kids ample space to play while also giving them some great aerobic action as they work to stay on top of this fun and imaginative float.
The two tone red and yellow colour combination give the float a fun look, while the extruded eyes and pincers offer the real look of a lobster your little on will love.
Product Specifications:
Length (Inflated): 62 inches
Width (Inflated): 52 inches
Height (Inflated): 20 inches
Maximum Weight: 140 lbs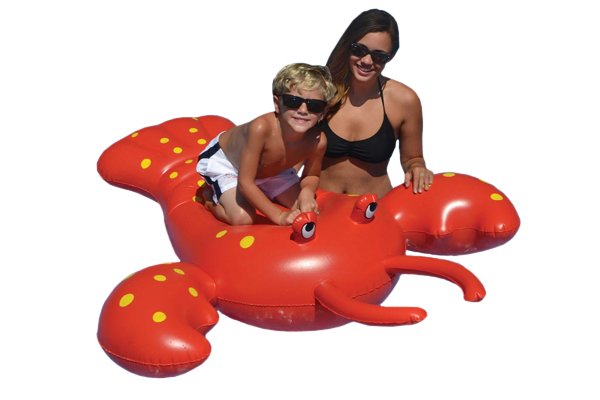 TOY-90457