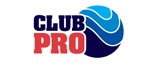 A Safety Covers Is Security For Your Pool!
A Safety Cover is the best investment you can make to keep your pool, family, friends, and pets safe over the course of the fall, winter, and spring months. These tightly woven mesh covers are constructed using a lightweight material, called BioShade, that provides unparalleled strength and durability for years of worry free enjoyment. Each cover is custom measured to fit perfectly over your pool.
Whether you have steps, a diving board, slide, jump rock, an elevated side, or just about any other obstructions, we can measure and make the adjustments to make the cover work. Our covers come in a variety of colours and weaves depending on your preference and your pool shape, style, and size.
Features:
A Custom Fit For Every Shape & Water Feature
Has An Incredible 15 Year Manufacturer Warranty
Comes With Installation Hardware & Storage Bag
Colour Mesh Options:
Tan Mesh
Blue Mesh
Grey Mesh
Green Mesh