Sea-Saw Rocker
Toys & Floats
You & Your Friends Will Have A Blast On The Sea-Saw Rocker!
Your kids will just love the big inflatable Sea-Saw Rocker Pool Float. Made of heavy gauge vinyl, the rocker has built-in handles that double the fun.
Constructed of durable heavy gauge vinyl and featuring built-in handles, this sea saw measures 90 inches across and has a 300 pound weight capacity; so all the kids can hop on and enjoy hours of fun!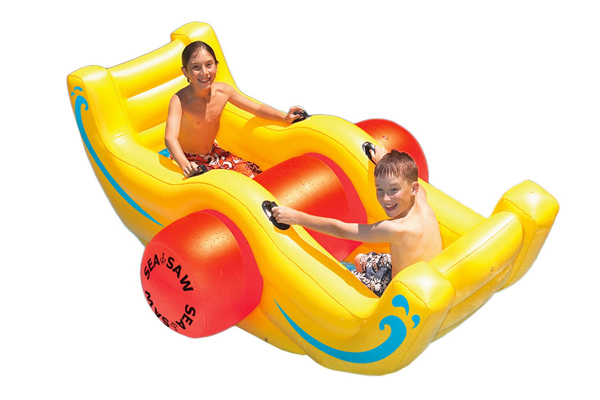 TOY-9058