Shock Rocker
Toys & Floats
Bring The Water Park To Your Pool With The Shock Rocker!
Bring water park fun to the backyard with the Shock Rocker Inflatable Pool Toy. With a weight capacity of 650 pounds, this jumbo-sized inflatable float seats four adults or children and will make your pool the go-to neighbourhood spot for summer fun!
Kids will spend hours rockin' and rollin' around the pool with the amusement park style Shock Rocker. This float is constructed of heavy gauge vinyl and measures 75″ in diameter.
Features:
Durable heavy gauge vinyl
Four built-in handles
Oversized headrests
Measures 75″ diameter
Seats 4 comfortably
650 lb. weight capacity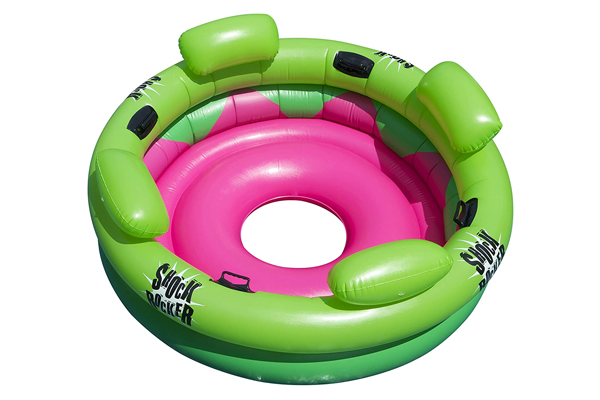 TOY-9056