Skill School Arm Bands
Arm Floaties
Swimline Skill School Arm Bands Make Learning To Swim Fun & Safe!
With the Skill School Arm Bands, proper inflation takes only seconds so your little one can get right into the water. Just slip an inflatable band over each arm, adjust to above the elbow and watch your child take to the water with confidence. Dual air chambers on each band provide ample room for proper flotation. Skill School Arm Bands make learning to swim a fun experience!
The Arm Bands are made with high-quality vinyl, with radio frequency (RF) welded seam construction, for maximum durability and easy inflate valves that will get the youngster in the water faster.
Features: 
Keep children safe in-and-around water
Easy inflate valves
Dual air chambers construction
High-quality vinyl construction for maximum durability
Radio frequency (RF) welded seams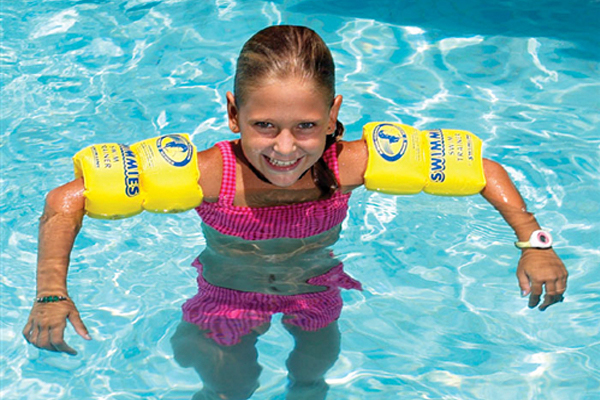 TOY-9800