Solar Blanket Sun Ring
Solar Covers and Reels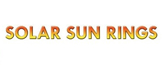 The Solar Blanket Sun Ring Is The New Way To Retain Heat!
The Solar Blanket Sun Ring is a solar swimming pool heat retention device made from two sheets of heavyweight UV resistant vinyl. The top layer traps insulating air and directs the sunlight to the lower blue colour layer. The lower blue layer absorbs approximately 50% of the suns rays and transfers the heat. Any additional rays are passing through the the deep parts of the pool.
Solar Blanket Sun Rings are designed to be compatible with automatic pool cleaners. These rings can help prevent evaporation and relay those savings in water and chemical costs.
Features:
Now with Water Anchors to ensure Solar Sun Rings are not blown off the pool surface
One Solar Blanket Sun Ring is 5′ x 5′ and 18 millimetres thick
Manufacturer suggests that you cover 60% of your pool surface to get the greatest benefit (this means that they are 60% as effective as a complete solar blanket)
2 Year Warranty
Also available in a palm tree print
Solar Ring Guidelines

Round Pool
# Rings Needed
Rectangle Pool
# Rings Needed
18′
7
 12′ x 24′
6
 21′
9
15′ x 30′
9
 24′
 12
 16′ x 24′
 8
 27′
 15
 16′ x 32′
 10
18′ x 32′
 12
18′ x 36′
13
 20′ x 40′
16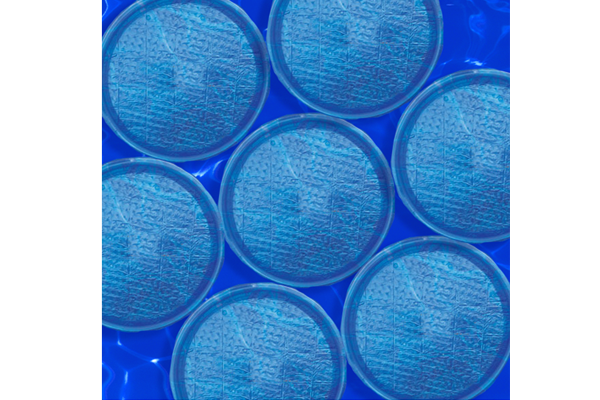 ACC-SSRABL02