Blanket Handler
Solar Covers and Reels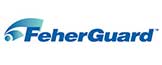 Solar Reel with Casters Are Easily Exceeding Expectations!
The Feherguard Solar Reel System with Casters is designed with many convenient features, and constructed for durability. The 'three-way' end-design makes the Blanket Handler a perfect fit for Inground and Above Ground pools with decking. This unique design enables stationary placement, fence/wall mounting, or mobility. Simply attach the included easy-lock casters for easy movement.
Quality is a major focus at Feherguard. From their patented Rib-Locking Tube System, to their rarely used 'No Hassle' Warranty. They strive to provide their customers with simply one thing: A Reel System that Exceeds Expectations.
Features:
Available sizes: Suitable for pools up to 20′ x 40′ to 25′ x 50′
Unique three way design enables stationary placement, fence or wall mounting, or mobility
Easy-lock casters to provide stability
Convenient and durable handles on both ends
Wide track bearings for easy cover rolling
Perfect for Inground pools, or Above grounds with decks
Roller tubes are not pre-drilled, and will require punching
| Code | Size | Reg Price | Sale Price |
| --- | --- | --- | --- |
| ACC-FGBH / ACC-FGIG20 | 20' x 40' Anodized | $395 | $355 |
| ACC-FGBH / ACC-FGL20M | 20' x 40' Mill | $295 | $265 |
| ACC-FGBH / ACC-FGL18 | 18' x 36' Anodized | $290 | $260 |
| ACC-FGBH / ACC-FGL18M | 18' x 36' Mill | $255 | $229 |
| ACC-FGBH / ACC-FGL16M | 16' x 36' Mill | $235 | $211 |
| ACC-FGBH / ACC-FGLC25 | 25' x 50' Anodized | $625 | $562 |