Solar Reel Winter Jacket
Solar Covers and Reels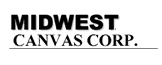 Protect Your Equipment This Off-Season With A Solar Reel Winter Jacket!
Add life to your solar cover with a Solar Reel Winter Jacket. Store your solar cover and roller system outside over the Winter without exposing it to the harsh winter elements. Move your solar reel system away from your pool and zip up the roller jacket until Spring. Made from rugged, waterproof material and include a full length zipper with drawstrings. Each jacket is made 6″ inches thick and sure to add years of life to your solar blanket!
Features:
Works with 16′, 18′, 20′ and 24′ Solar Reel Systems
Jacket is 6″ thick
Constructed with rugged, waterproof material
Leave poolside for over the winter (if desired)
Drawstrings at each end to seal out rain, snow, ice, and sunshine
Extra straps to securely wrap winter jacket
Regular Price
$70.99-$86.99
ACC-P7416
** Prices reflect in-store pick up only. Taxes extra.